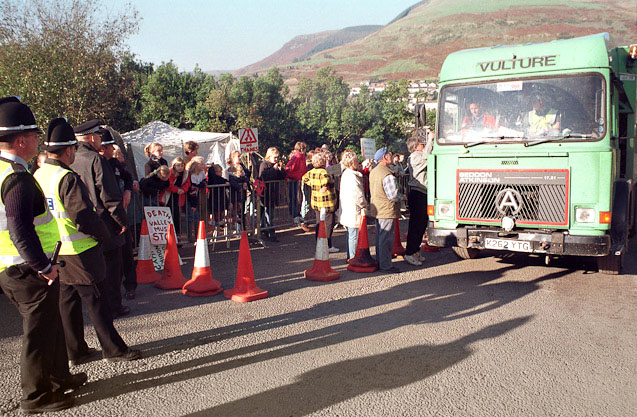 What do I have to offer you?
Before we get down to the nitty gritty of kinds of photography, equipment etc. the first thing I should say is that ideas come before and above all that.
Photographs are made in the mind before they are made in the camera. Even observed work requires anticipation and a watchful eye. So, please book me because you like what I've done before but also realise I want to bring something new to any given situation.
I like to to work to a good comprehensive brief. The more detailed the better. From timing of events to cover at a conference to the message to get accross from a PR shoot, the greater the exchange of ideas and information the more likely I am to meet and hopefully exceed your expectations as a client.
A good detailed brief also helps me get the best value estimate done in advance. If you're unsure I can draw on many years of experience and we can talk it through.
In terms of approaches to get those pictures and timely delivery and format of that delivery:
If I shoot on DSLR I am able to transmit quick timely edits from location as needed.
If the aesthetic requires film to be shot I can do this in both 35mm and medium format.
If the job requires studio type lighting I am more than happy to bring this in.
I can set up a small studio on location with this in mind or if a full studio is needed we can hire the use of one.
I can supply your finished pictures on anything from digital files via email (WeTransfer), Dropbox or GoogleDrive, ftp, DVD and memory stick through to photographic print, canvas etc. Your call.
I can work with your designer to get the best out of digital files by making sure sizing and colour workflow is optimised.
In short, I offer a comprehensive service tailored to your needs. If you'd like to discuss your project give me a call on +44(0)7768974890 or +3530899812545 or drop me a line on my contact form,
My standard terms and conditions can be downloaded here (pdf)